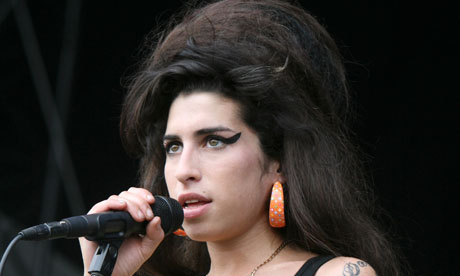 Of course, this is a post which could have been written at any time, but the plethora of media attention given to Amy Winehouse, really emphasised the particular style that Amy had. She was always recognisable for her:
Big black messy beehive
Thick black khol on the upper eyelids
Strappy vest tops
2 different coloured bras
Tattoos
Mini skirts
Ballet pumps
statement overcoats (if worn)
I really don't recall seeing her in anything other than this combination - except where styled for a video.
What other stars are memorable because of their particular style?